Placing an absentee bid is another way for you to bid if you can't join the auction in person. It is also known as 'proxy bidding' and is very simple - the auctioneer places bids on your behalf as if you were in the auction yourself.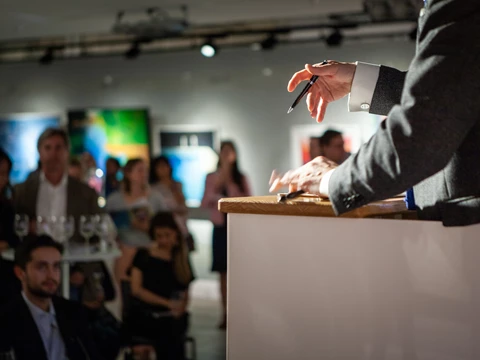 You can place absentee bids on multiple lots.
1. Find the lot you want to buy and select 'Leave Absentee Bid'
2. Enter your 'maximum absentee bid' – the highest amount you are willing to pay for the lot. Don't forget there is no buyer's commission, what you bid is what you pay.
3. Once received, this bid will be passed to the auctioneer. When they start the auction of your lot, they will let everyone know they have an absentee bid and will be bidding on your behalf. Don't worry, they won't use your name and both you and your maximum bid will stay anonymous.
4. If there are no other bidders, the auctioneer will sell it to you at the reserve (the minimum price at which the lot can sell) – congratulations.
5. However, if there are bids from other people, including other absentee bids, the auctioneer will bid against them on your behalf using the standard bidding increments. The auctioneer will never go higher than your maximum amount and will never increase your bid if there is no one else bidding.
6. If you are the successful buyer, an email with instructions on how to pay will follow shortly after the lot is sold and one of the team will be in touch to discuss collection.
Registration for absentee bidding closes before the auction begins, please check the auction pages for more details.